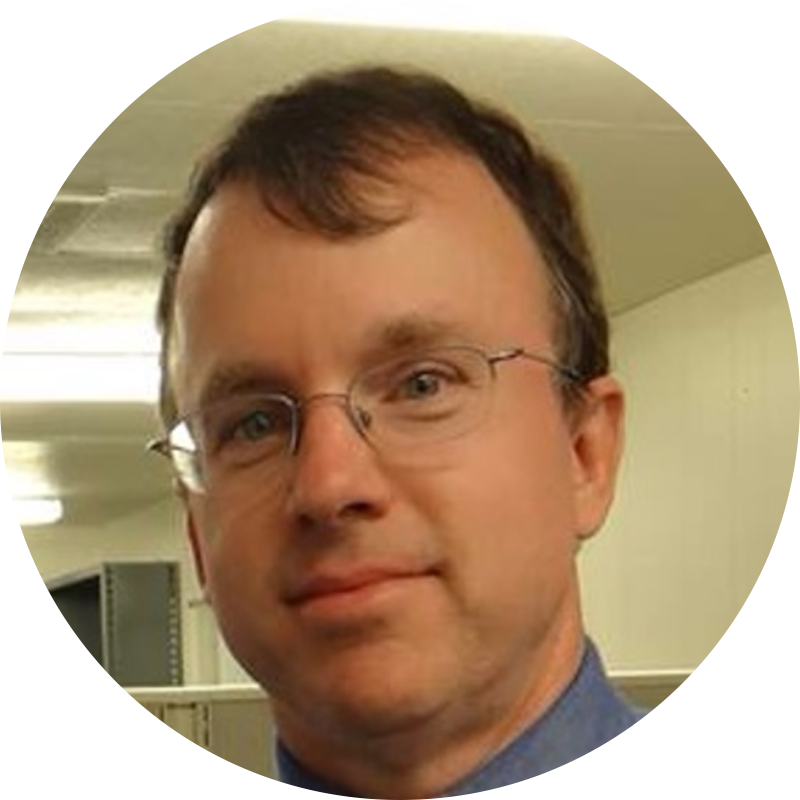 MIKE LOUCKS
Owner and Chief Executive Officer
Astrogator & Space Coach
Mike Loucks co-founded Space Exploration Engineering (SEE) in 1995 after working as an operations and trajectory planning expert for Orbital Sciences Corporation. He was the mission operations manager for the OXP-1 and OXP-2 spacecraft, served as the orbit raising manager for the Orbview-II spacecraft, and served as a trajectory consultant for NASA Goddard Spaceflight Center on the WMAP and TRIANA missions. He also served as trajectory lead for the NASA Interstellar Boundary Explorer (IBEX) mission in 2008 and as the cislunar trajectory lead for the NASA Lunar Atmosphere and Dust Environment Explorer (LADEE) in 2013.
An expert on lunar, libration-point and deep-space trajectory design and operations, Loucks has authored numerous papers on cislunar trajectory design, and the application of fuzzy logic in lunar landing and proximity operations. He has a BA from Whitman College in Physics/Astronomy and an MS in Aerospace Engineering Sciences from the University of Colorado.
"We are so lucky to be able to do what we love, and to make a living at it. I count myself extra lucky to be able to do work on what I love with people I love. The people we work with, our partners, our customers and our company, are our friends. If I wasn't working with them, I'd be spending time with them anyway.

That's why this gets me up in the morning and why it keeps me up late at night. There's always something new to learn, another way to solve the problem better next time. We're constantly learning from each other and teaching each other what we've learned. It's a great passion for me to be part of this team of people constantly finding new ways to engineer the exploration of space."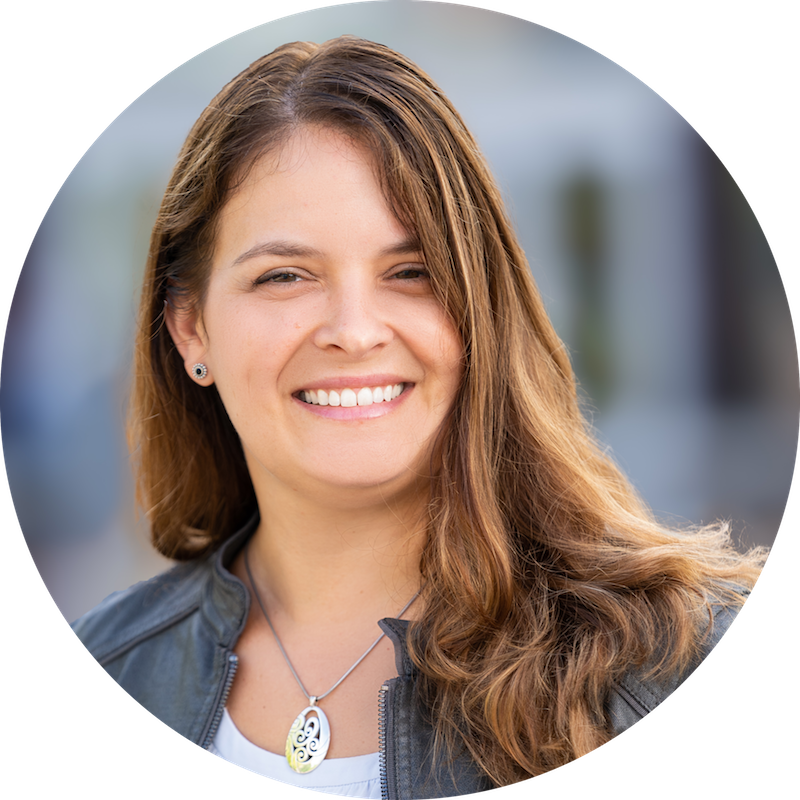 LISA POLICASTRI
Owner and Chief Operating Officer
Navigation and Mission Operations Specialist
Lisa has more than 25 years of experience as an aerospace engineer, performing spacecraft mission planning, design, analysis, operations, and requirements definition. Lisa specializes in orbit determination and has worked on many missions including Beresheet, ICON, SkySats, LADEE, IBEX, and UHF Follow-On/FLEETSAT.  She has worked in a variety of sectors in the aerospace industry—including the Department of Defense, a commercial aerospace software company, a startup aerospace consulting and contracting firm, a subcontractor to commercial space companies and government agencies, and in aerospace academia.  Additionally, Lisa is responsible for business operations and project management activities at SEE.  Lisa earned her Master of Science in Project Management and Bachelor of Science in Aerospace Engineering from the University of Maryland. She is also a very proud alumna of The Baltimore Polytechnic Institute.
"I love my job!   I get to work on very fun and quite challenging space exploration projects, and I am thankful every day that I get to be a part of figuring out what can be possible.  I find our work at SEE very rewarding because we train and coach our clients, which further enables them to become experts for their organizations and missions."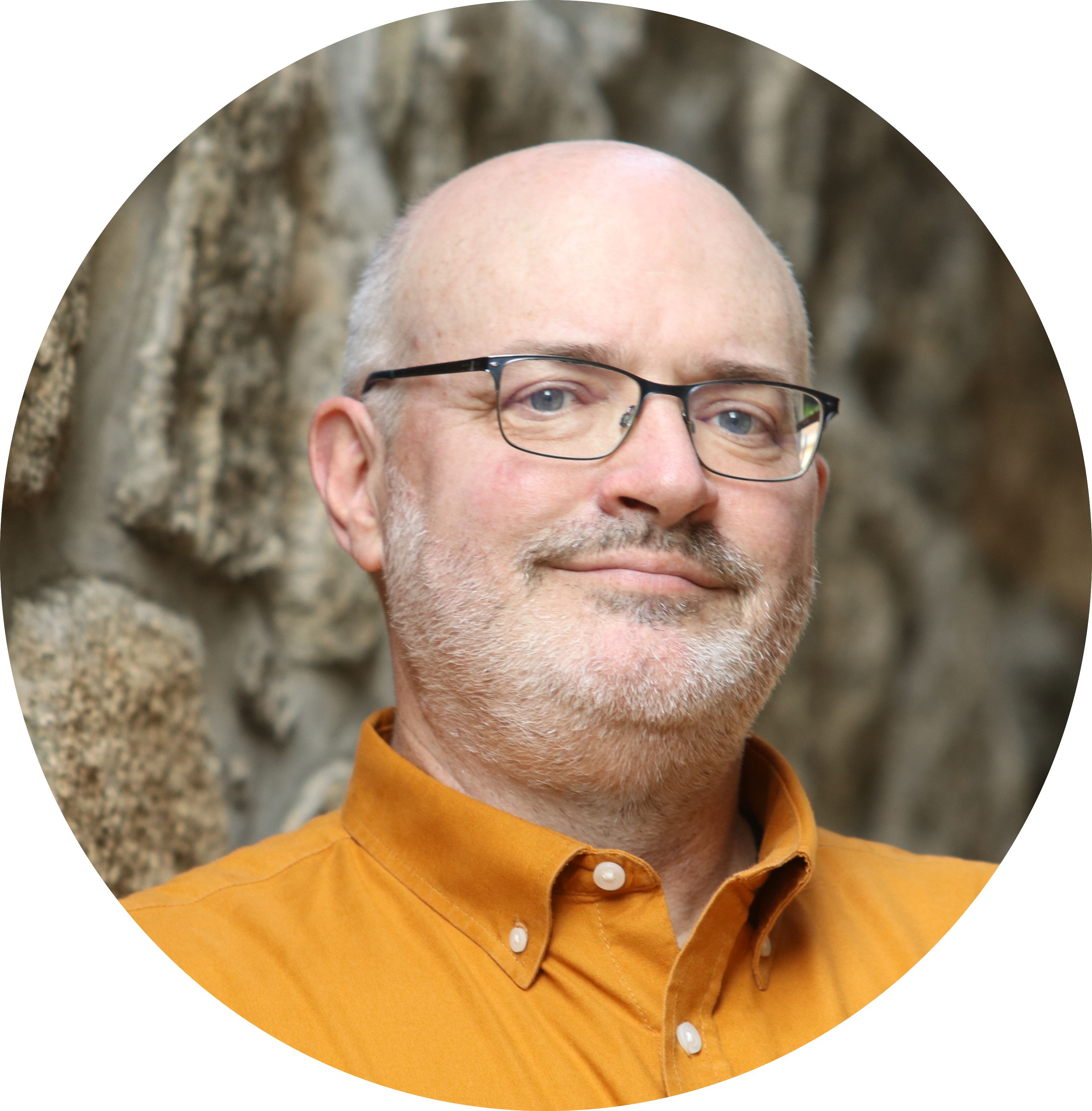 JOHN CARRICO JR.
Owner and Chief Technology Officer
Astrogator & Technical Advisor
Throughout his career John has designed and developed mission planning algorithms and software. He's also worked as an astrogator: planning missions, designing trajectories, and tracking spacecraft. He has performed flight dynamics mission analysis, operations, and systems integration. John has supported several operational Earth and Lunar spacecraft missions and has designed and written trajectory design algorithms and software used for mission analysis and spacecraft operations ranging from Earth to interplanetary. John also designed and lead the initial development for the NASA GSFC Swingby software program, and the commercial STK/Astrogator software.
John has given courses worldwide about mission planning, trajectory design, maneuver planning, and mission operations. He has worked on several spacecraft missions including the NRL/NASA Clementine (DSPSE) lunar mission, NASA/NOAA GOES; NASA GRO, ISTP, WMAP, IBEX, LCROSS, SSTP CPOD, & LADEE; NSPO ROCSAT; the AsiaSat-3 rescue; USN UFO, FLTSAT, & MUOS; Inspiration Mars; and Google/Skybox/Terra Bella. John also serves as an advisor for new space startups.
"I've wanted to work on space missions since I was in elementary school, watching Apollo launches on TV. I am excited to see government and commercial space working together to make real what was only a futuristic vision. I want to help open the space frontier for economic development and human colonization."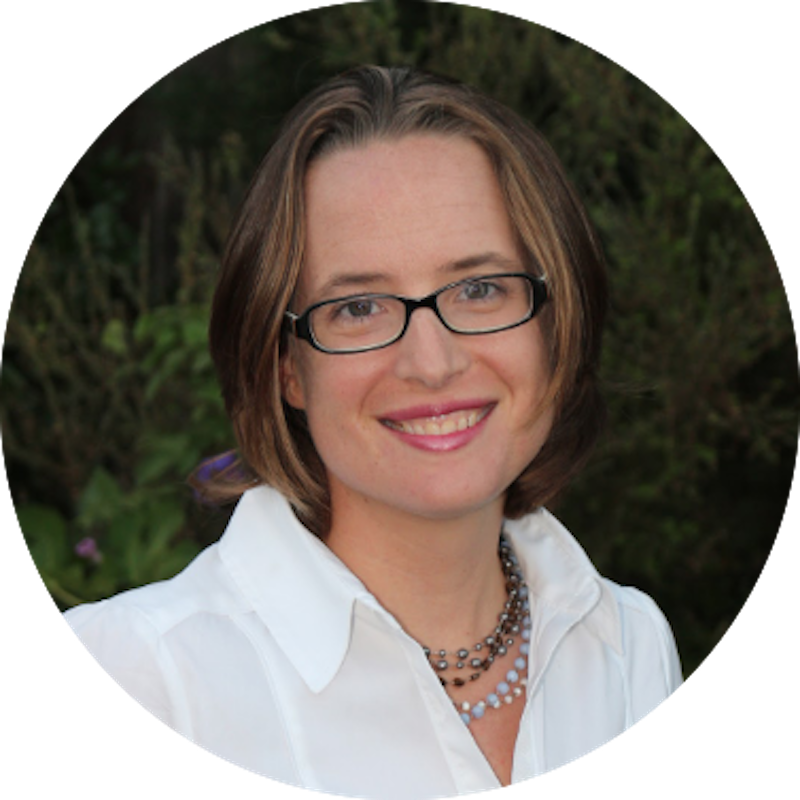 Alisa Hawkins
Owner and Chief Strategy Officer
Principal Engineer
Alisa brings a wealth of experience in astrodynamics, trajectory analysis, mission planning, and operations.  Prior to joining SEE, Alisa was the Systems Engineering Manager at Planet, Flight Dynamics Lead at Google's Terra Bella, and Maneuver Planning Lead on NASA Ames' LADEE Mission.   Alisa was key to the success of the SkySat Constellation flight dynamics development and operations, and brought the team to the forefront of collision avoidance practices for a commercial LEO constellation.  Alisa has a strong foundation in project management and enjoys projects where she is the technical interface between mission operations, flight dynamics, and software developers. While working with clients, she strives to find the perfect balance between innovation, agility, and analysis rigor for each mission.  Alisa also previously worked at The Aerospace Corporation, supporting mission conceptual studies, constellation design, and collision avoidance. She is a proud alumni of Georgia Tech and MIT.
"I've been fascinated by space exploration since I was young, and am thrilled to have the opportunity to help others complete successful missions.  My passion lies in developing safe and sustainable uses of space, and working together to build a community that uses this precious resource in a responsible way."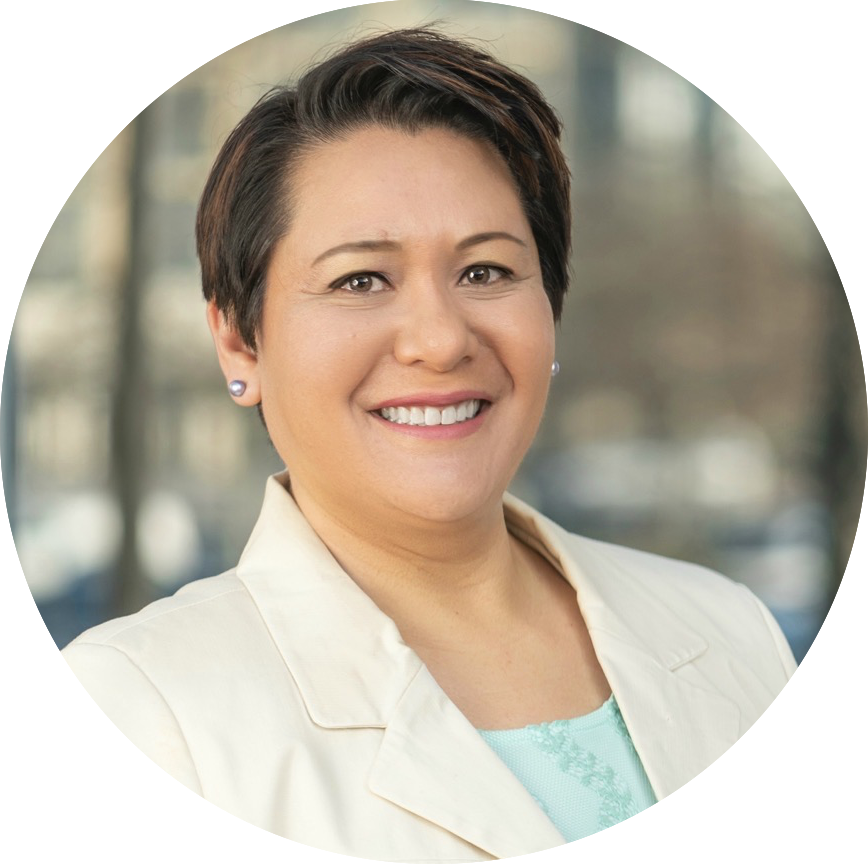 EMMIE KING
Director, Software Engineering
Information Systems Strategist
Emmie King has worked on a diverse range of aerospace applications as a software engineer. She has supported the Department of Defense and NASA as a subcontractor. Emmie has been responsible for the standardization, organization, maintenance, and extension of software practices for new and legacy missions. She has experience with developing, integrating, testing, troubleshooting, and optimizing software. Her knowledge has been applied to data collection, satellite and missile ground systems, synthetic image generation, and real-time simulation. Emmie earned a Bachelor of Science in Aerospace Engineering from the University of Maryland.
"Staying informed of cutting-edge advances between hardware and software allows me to optimize their use for different purposes. I'm always excited to learn the capabilities of newly emerging software languages and programs. It's a great feeling when you can help a project exceed their requirements on the way to uncovering new information about science and space."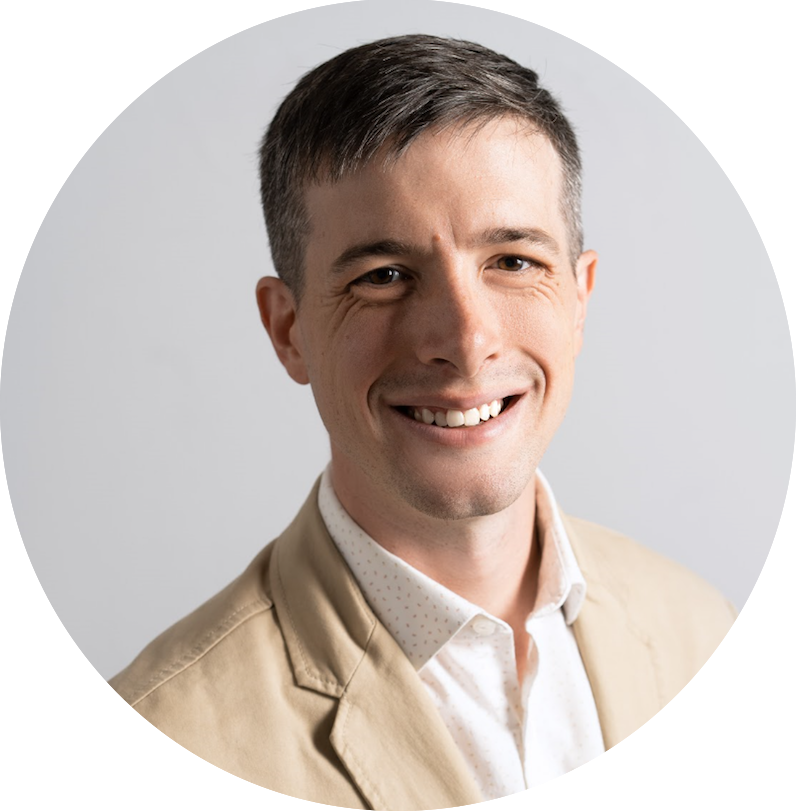 J.P. Carrico III
Senior Aerospace Engineer
Astrodynamics Specialist
J.P. has worked on defense, commercial, and civil space missions, both in performing mission planning and trajectory analysis, and in developing, integrating, and testing analysis and flight dynamics software. His skills in software development, astrodynamics simulation, and data analysis allow customers to develop a fuller picture of the mission and drive better decisions for improved mission outcomes. J.P. holds a B.S. in Physics from University of Maryland Baltimore County, and a M.S. in Medical Physics from Purdue University.
"It is a great joy to live in a time when what was once science fiction is now in the headlines, and all the more to be part of the fun and rewarding work in the enterprise of space."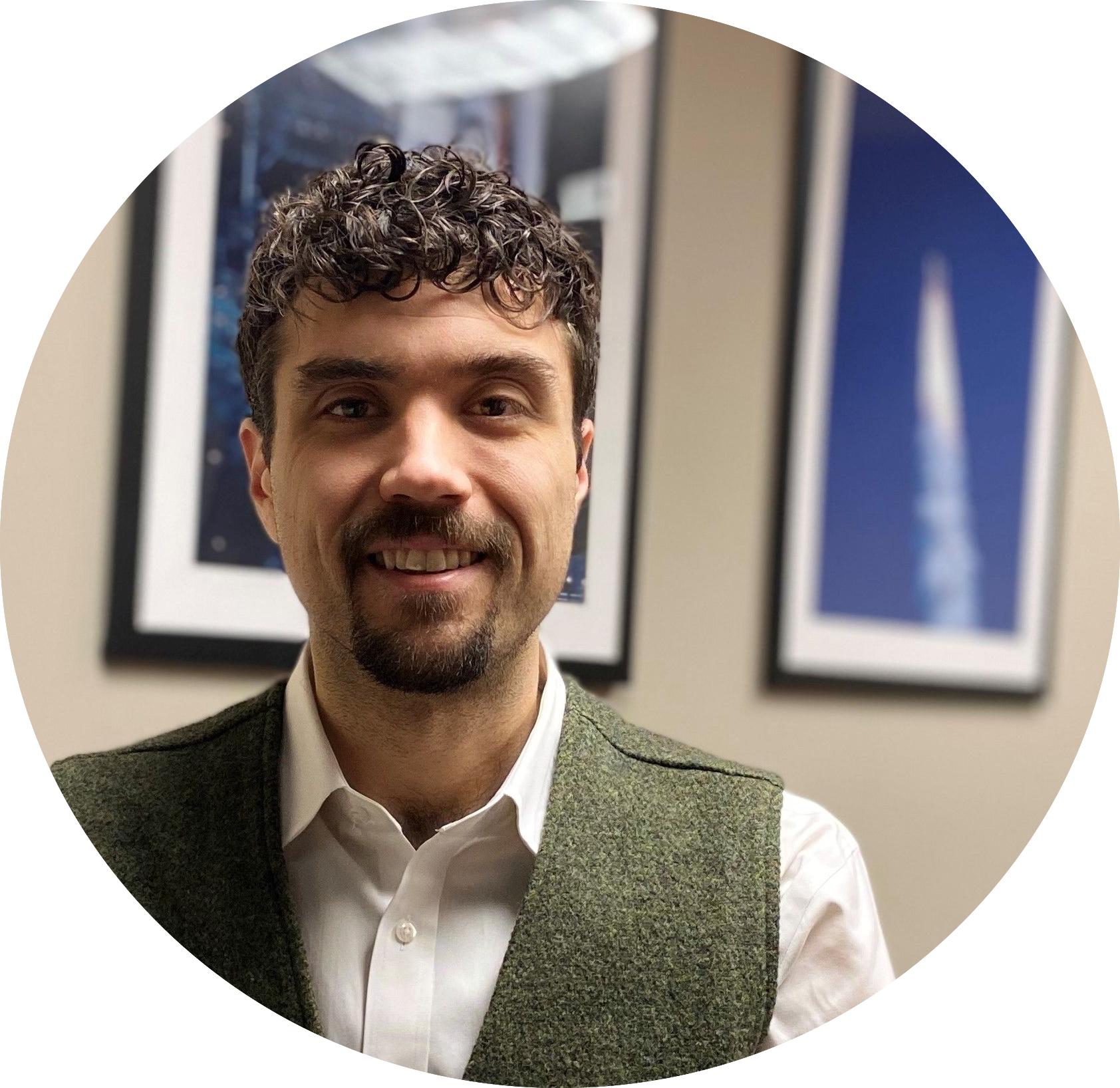 Ryan Lebois
Principal Aerospace Engineer
Navigation and Mission Design Specialist
Ryan has worked on a wide range of defense, commercial, and civil space missions spanning orbit regimes from Low Earth to Lunar. His breadth of experience covers the full mission lifecycle from concept development through decommissioning, and includes flight dynamics analysis, spacecraft and mission modeling, ground software development, and mission operations. His knowledge of navigation techniques, operational software, and ground network capabilities provides missions with the ability to design, analyze, and implement navigation strategies that meet the technical and programmatic requirements to deliver a successful mission. Ryan earned a Bachelor of Science in Aerospace Engineering from the University of Maryland and holds a PMP certification in addition to his technical background.
"There is no better way to become a global citizen than to work on space missions. You at once grasp the shared nature of the landscape as well as its potential to advance our collective knowledge. I am extremely passionate about the missions I support and thrive on the challenges that bring teams closer together than they thought possible."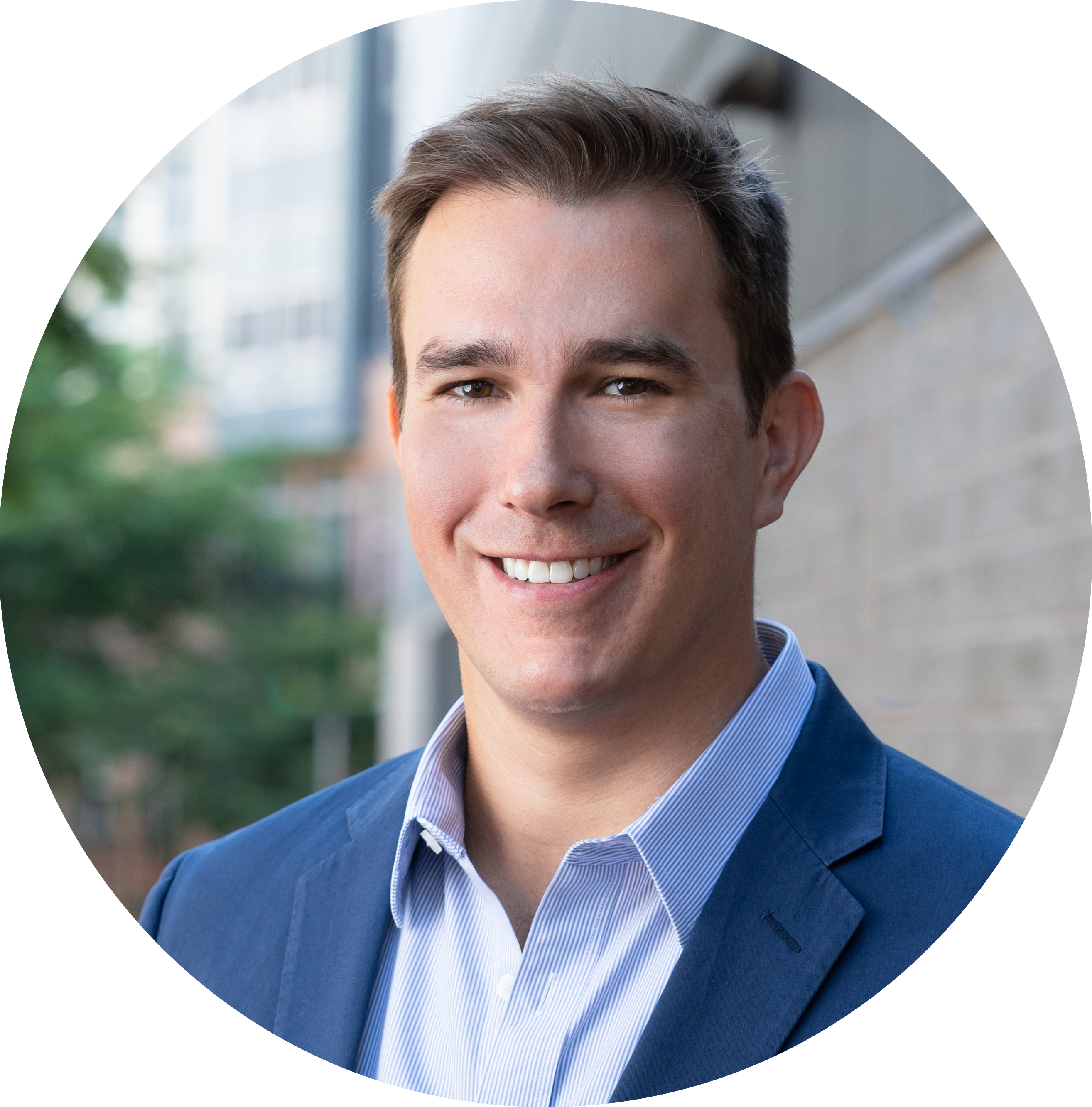 Craig Nickel
Principal Aerospace Engineer
Flight Dynamics and Mission Operations Specialist
Craig specializes in space flight dynamics, navigation, guidance, and mission operations. He has designed and developed ground system deployments for both single mission and constellation management operations by supporting defense, civil, commercial, and international customers. Craig's expertise spans all mission life-cycle phases from mission concept and design, to analysis and development, and operations from launch through end of life. His flight mission experience includes multiple orbit regimes LEO, MEO, HEO, Cislunar and Lunar, having worked on several mission operations teams including LADEE, IBEX, OCO-2, Terra Bella, TESS and STPSat-5. Craig earned a Bachelor of Science in Aerospace Engineering and a Master of Engineering in Systems Engineering from the University of Maryland, and also holds a PMP certification.
"I'm one of the fortunate ones that is able to make a career out of a lifelong passion. I've been interested and fascinated with space exploration since as long as I can remember, growing up watching the Space Shuttle launches. The space industry is ever growing and challenging, and I'm continually excited by the advancements and opportunities each day brings."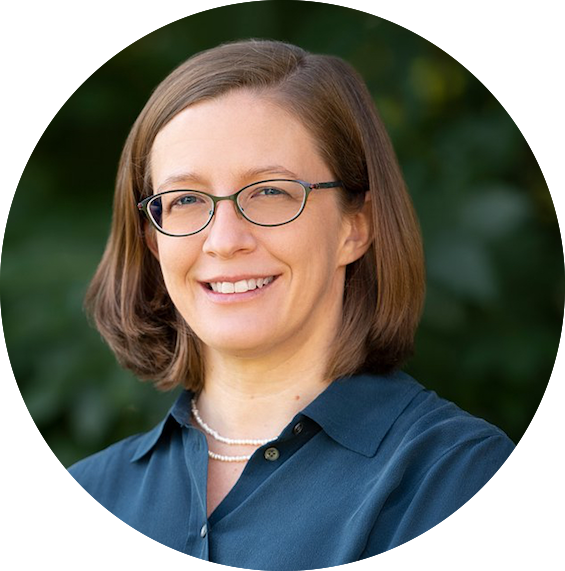 Tiffany Finley
Principal Engineer
Astrodynamics and Mission Operations Specialist
Tiffany has worked directly on all stages of mission development, from initial concept studies and proposals through flight operations for interplanetary missions. Her experience spans: developing and flowing down requirements; performing technical mission analyses for downlink forecasting, resource trade studies, trajectory design, and optimized operations planning; developing software for custom planning tools; design and test of spacecraft systems and instrument hardware; interfacing with stakeholders from a variety of organizations including JPL; and generally helping bridge the gap between science goals and achievable mission capabilities. She strives to find the balance between simple while effective and works to automate solutions for streamlined operations and processes wherever possible. Tiffany holds a B.S. in Aero/Astro Engineering from MIT, and an M.S. in Aerospace Engineering from CU Boulder.
"We are seeing a renaissance in use of and access to space with commercial and government partners working together and I'm thrilled to be a part of it, and to work with such a talented group of people. Looking up at the stars makes me want to be out there exploring, the same as it did when I was little. My vision is to use what we learn in space to enhance life on Earth, and beyond."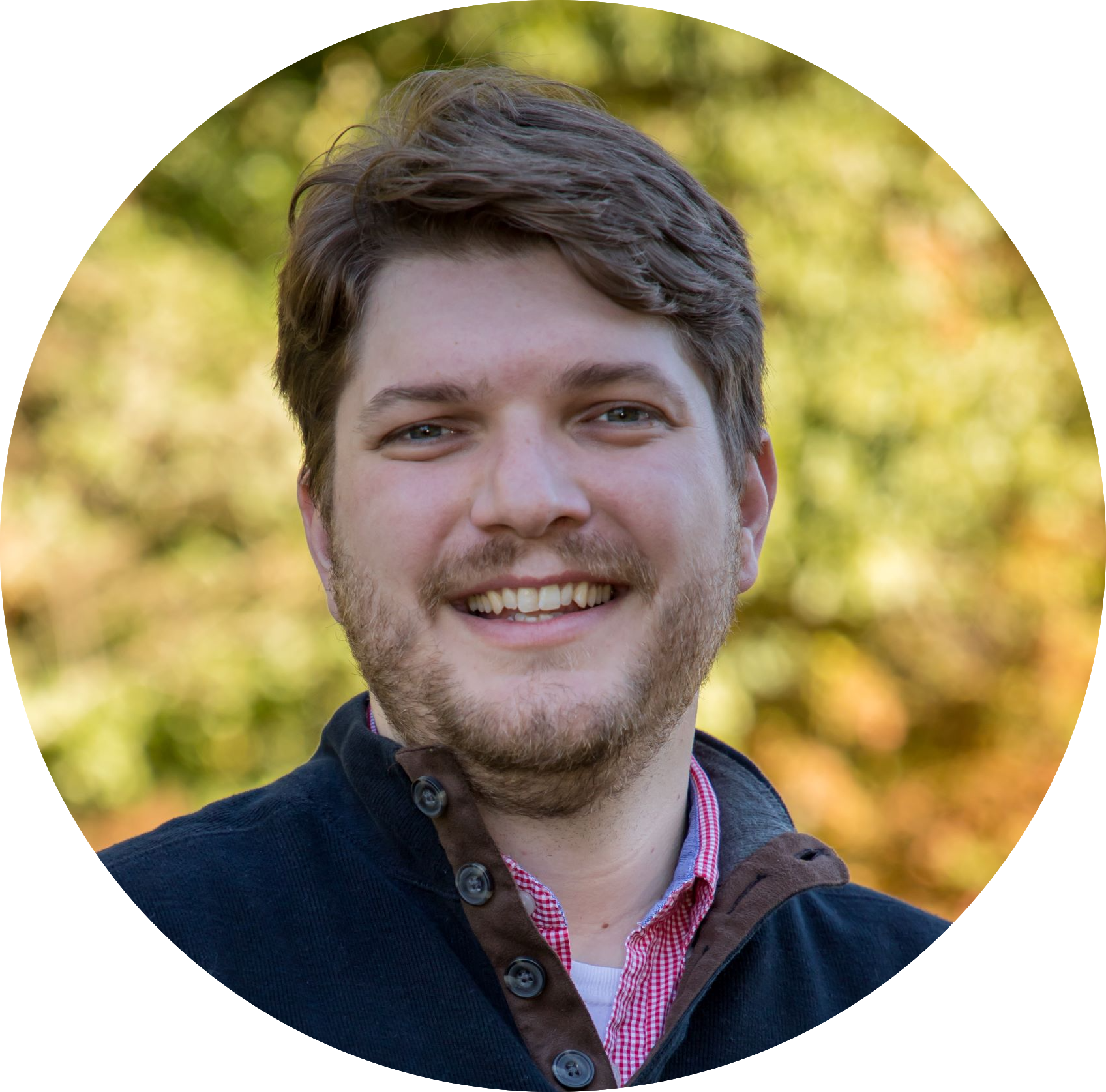 Stephen West
Senior Flight Dynamics Engineer
Stephen has worked on a variety of space science and technology demonstration missions in Earth orbit, cislunar space, and lunar orbit. He specializes in spacecraft formation flying, multi-satellite swarms, autonomous navigation and maneuvering, and multi-body dynamics. On past projects, he has led requirements definition for complex multi-spacecraft missions; performed technical analyses for trajectory design, relative motion, navigation, and low thrust maneuvering; balanced flight dynamics requirements with systems engineering constraints; simulated trajectory-based science instrument performance; and developed flight dynamics concept of operations. He enjoys working with stakeholders to define needs and identify cost-effective mission solutions. Stephen holds a B.S. in Aerospace Engineering from North Carolina State University and a M.S. in Aeronautics & Astronautics from Stanford University.
"It is so exciting to work at a time when decreasing launch costs and the increasing capability of small spacecraft open the doors for more commerce, science, and exploration in Earth orbit and beyond. I am so excited working with this incredible team to help our partners care for planet Earth, connect people across the globe, and understand our place in the universe."
Samira Motiwala
Senior Astrodynamics Software Engineer
Samira's range of experience spans astrodynamics, mission operations, trajectory design, maneuver planning, and software development. As maneuver planning and trajectory lead for the SkySat constellation, she developed, streamlined, and automated the software tools and interfaces for maneuver planning and delivery, and has successfully executed hundreds of on-orbit maneuvers across the fleet. She enjoys developing software from the ground up and scaling processes through automation, integrating agile development with technical rigor. Samira holds a B.S. in Aerospace Engineering from Cal Poly and an M.S. in Aeronautics & Astronautics Engineering from Stanford University.
"We are seeing a resurgence of interest in space exploration and I'm elated to not only be a part of it, but to also work alongside a great group of people who are as equally excited to make science fiction a reality."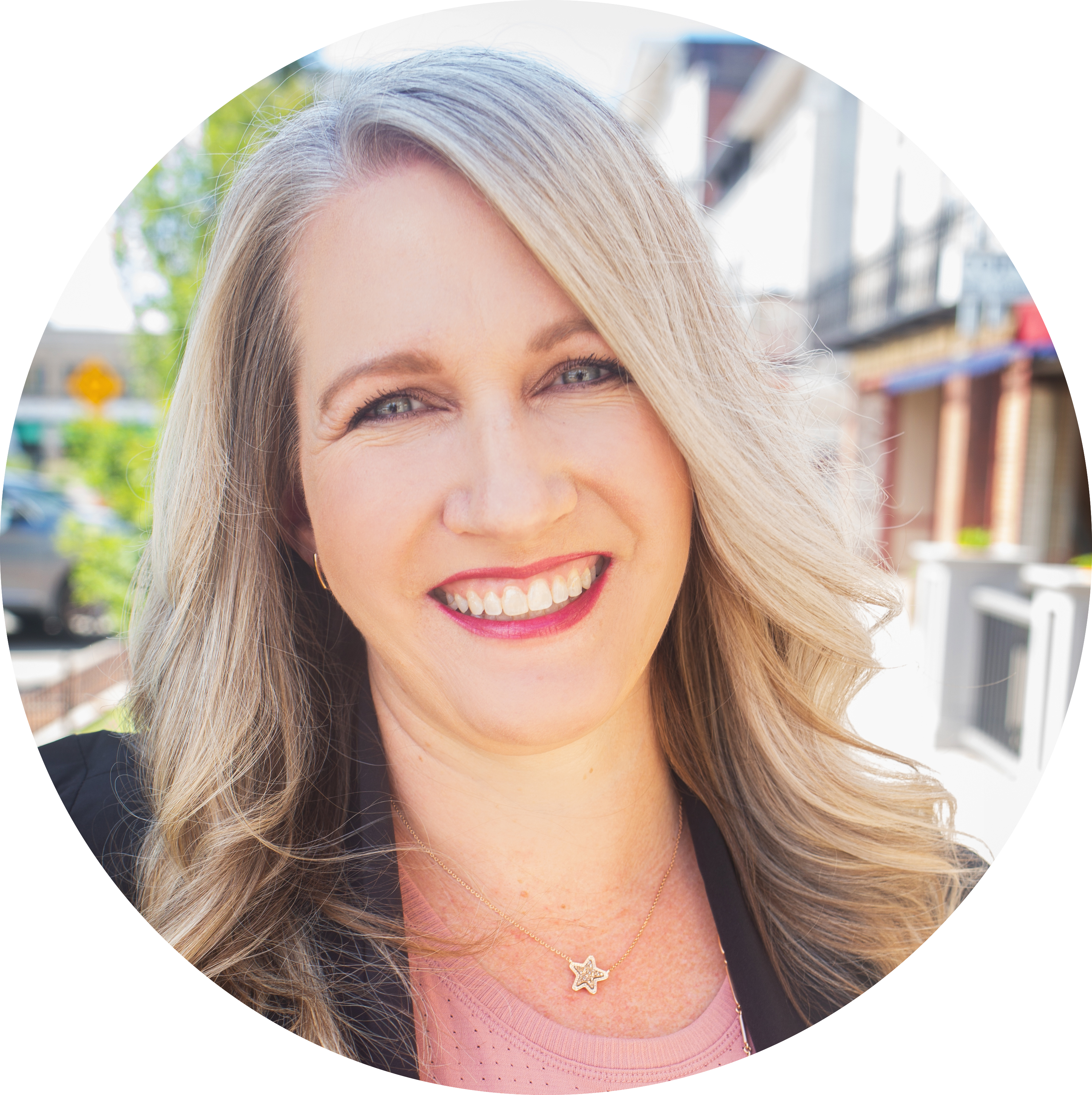 Amanda Ludholtz
Administrative Specialist
Amanda brings her talents and professional experience to contribute in the daily operations at SEE. Her company administration and client services background include working for aerospace, software, and telecom organizations such as Analytical Graphics, Applied Defense Solutions, and SkyTel. Amanda enjoys working in the space industry and being part of a small team who works together to solve complex and interesting problems.  She earned her Bachelor of Arts from the University of Maryland.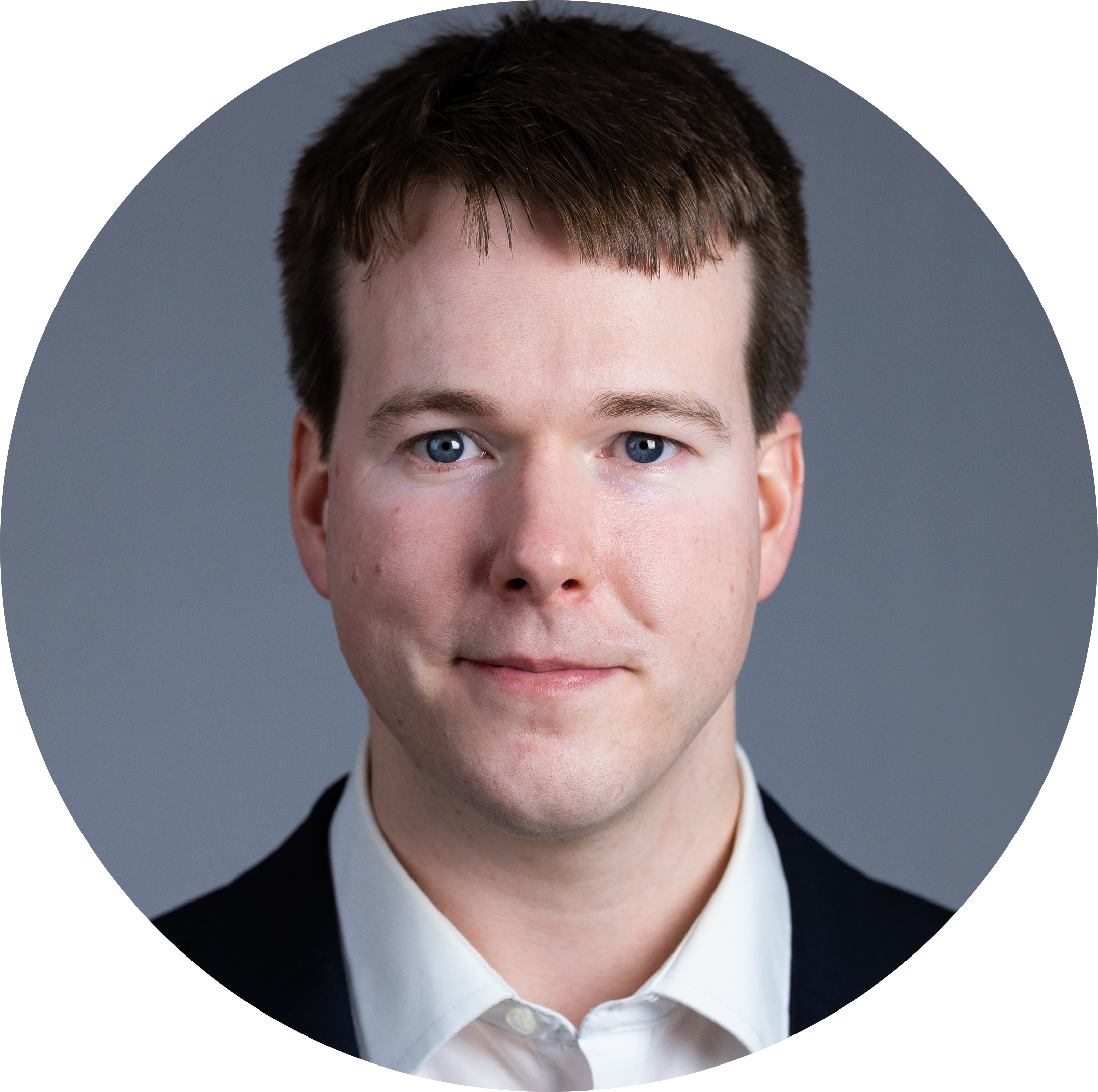 Nick Gent
Senior Software Engineer
Nick has worked on space missions as a software engineer, involving software for large satellite constellations and satellite servicing operations. He has been responsible for architecting and writing software used by flight operators and customers to analyze operational performance and provide mission planning needs. He also focuses on backend software architecture and development where he has built multi-threaded and automation capabilities. Nick's expertise includes writing and testing software to deploying it on production systems. Nick earned a Bachelor of Science in Mathematics from Loyola University in Maryland.
"Although I don't have a formal aerospace background like most of my peers, I have become fascinated with learning about how to make things fly through space and the math that goes along with that. I also enjoy learning about the latest, cutting-edge software frameworks so that I can expand my arsenal of tools to help me solve complex problems as they arise."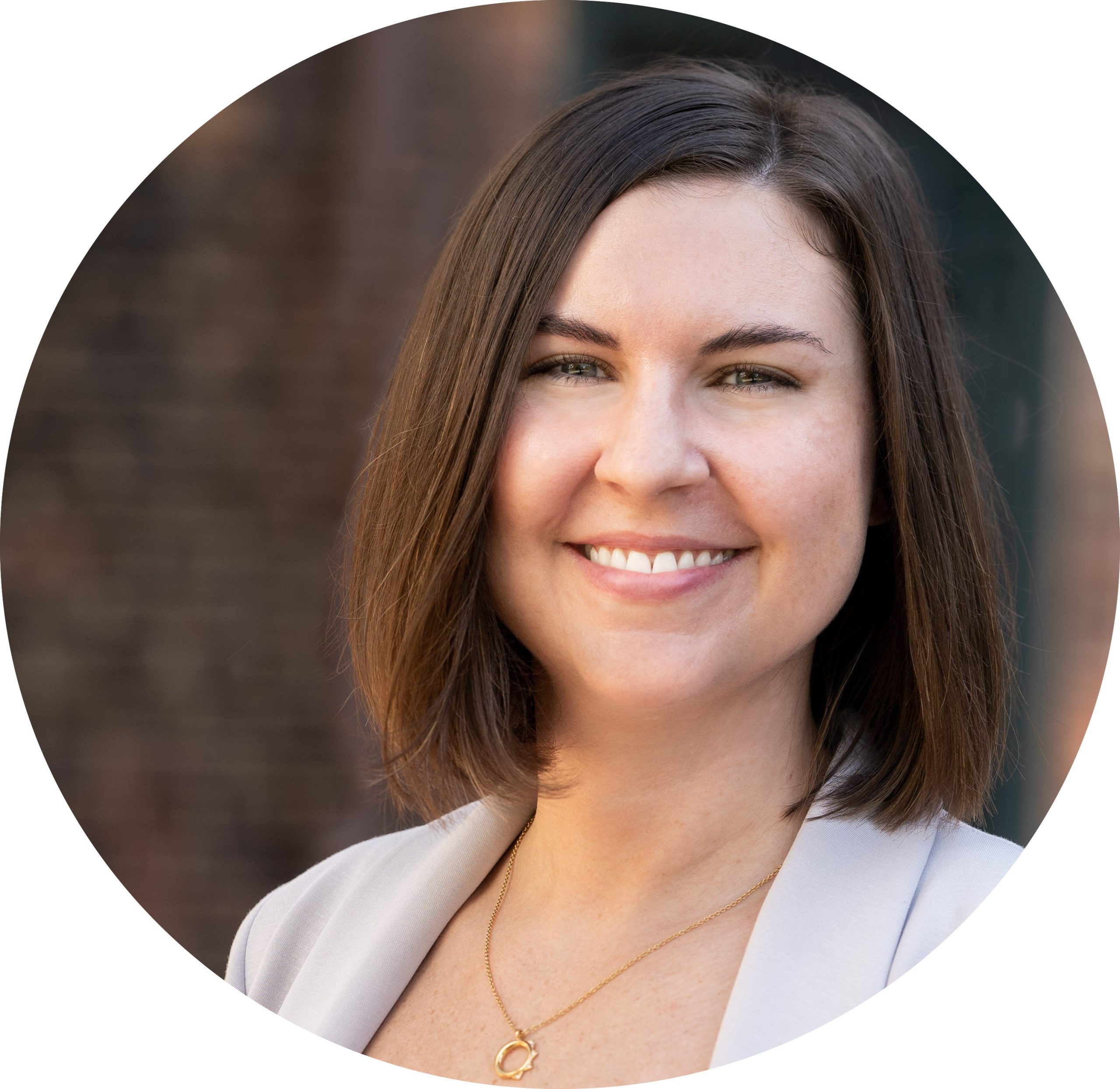 Marissa Intelisano
Flight Dynamics and Mission Operations Specialist
Marissa has supported missions through all lifecycle stages: proposals, requirements definition, flight dynamics analyses, including orbit determination and trajectory design, and mission operations. She has worked on several operations teams, including IBEX, CYGNSS, and STPSat-5, through various phases from Launch and Early Operations to decommissioning. Marissa also has experience leading teams in developing flight dynamics ground software for various missions; that role has given her insight into how to work closely with each customer to understand a mission's unique needs and how to customize a solution. Marissa holds a Bachelor of Science in Aerospace Engineering from the University of Maryland.
"I love being able to contribute to the success of a satellite mission, whether it's through an analysis I perform or by sitting in a Mission Operations Center helping to fly a spacecraft. There is nothing more rewarding than seeing a program I've supported from its start get on orbit and achieve its goals."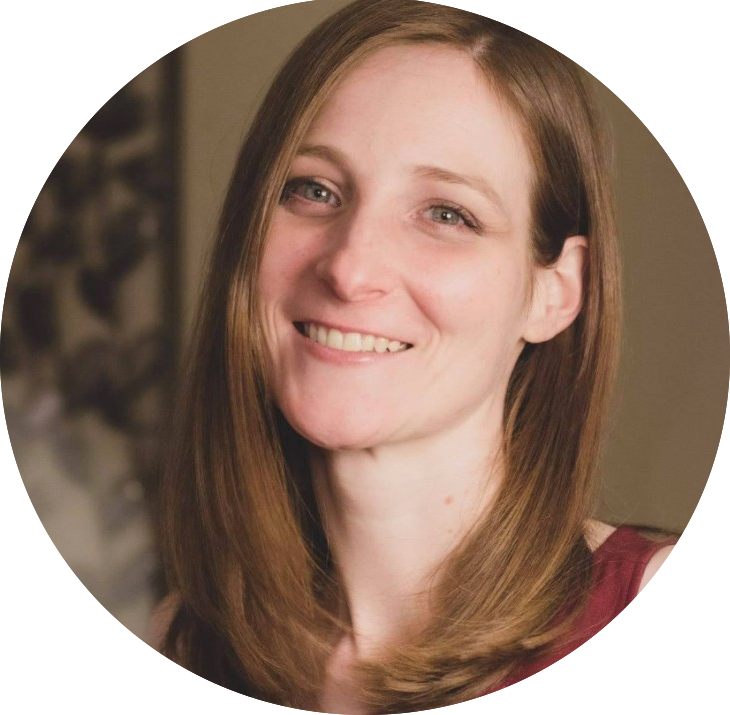 Chelsea Welch
Astrodynamics and Mission Design Specialist
Chelsea has a variety of astrodynamics, mission design, and software development experience spanning from initial concept development to on-orbit operations. Prior to joining SEE, Chelsea worked as a lead Interplanetary Mission Designer for Lockheed Martin, developing and analyzing both chemical and low-thrust trajectories to cis-lunar space, outer gas giants, asteroids, comets, and beyond, and has supported several NASA proposal efforts over the course of her career, including the currently flying Lucy Trojan Asteroid mission. Chelsea also has experience with proposal writing, systems engineering, and daily orbit operations for a constellation of satellites. Chelsea holds a B.S. and M.S. in Aerospace Engineering from the University of Colorado at Boulder.
"I find great joy in solving complex mission design problems for people. Often, I get to develop a solution to a problem that began as someone's dream; to see their faces light up when they realize that their dream can become a reality makes me light up as well."